Predict your clinical trial performance
Improve trial performance, mitigate risks, and optimize resources efficiently
Sponsors and CRO's love us

















Real-time study health
View your study's data in real-time through a consolidated dashboard that enables you to be up-to-date on milestones, study progress, and other KRI's.
Increased confidence
Mitigate research risks by identifying and addressing issues as they occur, radically improving trial performance.
Operational efficiency
Benchmark trial performance against Lokavant's proprietary data to optimize your resources and reduce study team burden.
Data aggregation
& harmonization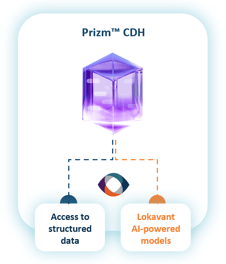 Trial data from source is ingested and harmonized in real-time with Lokavant's proprietary and partner data


Central dashboard for all
study reporting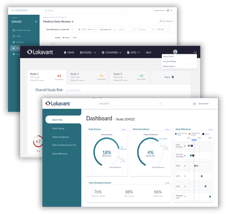 A single, self-service view of real-time study performance with automated reporting and benchmarking


Predictive enrollment
forecasting & risk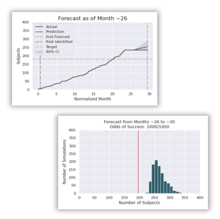 Daily reforecasting of enrollment and site performance is compared against historical performance to provide actionable insights
Partners say...
"Through our collaboration with Lokavant, Parexel is able to leverage the latest technology to manage the complexities of clinical trials, improve clinical trial execution, and accelerate the delivery of new therapies to patients...The ability to continuously innovate is central to clinical development."
Peyton Howell
Parexel Chief Operating & Growth Officer

Prizm
™

Clinical Data Hub

Ingest, aggregate, and standardize data wherever it sits in real-time.

Operational oversight
A single source of truth to monitor all your clinical trial performance, compliance and risk in real-time, from startup to closeout

Dynamic enrollment
Update enrollment plans in real-time and react to changes before they happen

Medical monitoring
Identify and monitor your clinical trial participant safety trends and profiles across all sources

DEI oversight
Overcome the challenges of planning, operationalizing, and monitoring DEI requirements