Contract Research
Organizations
Win more business, improve efficiency, and collaborate more effectively with your Sponsor partners
Gain sponsor trust through proactive and transparent trial management and planning.
Proactively highlight and mitigate risk from Day 1 and gain Sponsor trust at the start of a study.
Highlight differentiated capabilities using Lokavant-powered KRI benchmarking during bid-defense or RFPs.
Effectively allocate and manage resources and site visits with estimated CRA workload hours per site based on potential risks.
Ensure site compliance and visit efficiency by measuring everything from data entry timeliness to protocol adherence.
Improve the efficiency of your teams with fully exportable dashboards - free up hours that are typically spent on data cleaning and reporting, so your team can focus on running the trial.
Data aggregation
& harmonization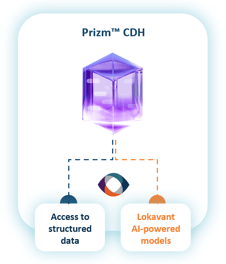 Trial data from source is ingested and harmonized in real-time with Lokavant's proprietary and partner data


Central dashboard for all
study reporting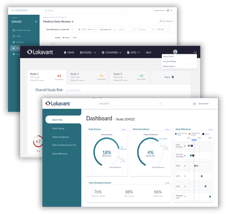 A single, self-service view of real-time study performance with automated reporting and benchmarking


Predictive enrollment
forecasting & risk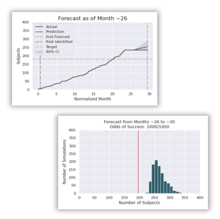 Daily reforecasting of enrollment and site performance is compared against historical performance to provide actionable insights
Get in touch
Schedule a demo and consultation to learn more how Lokavant can transform your trials.