Leverage AI and ML to predict study enrollment in real-time and optimize your trial performance
Dynamic Enrollment helps study teams optimize their patient recruitment plan in real-time with daily reforecasting of enrollment and site performance and compare it to historical performance to provide actionable insights.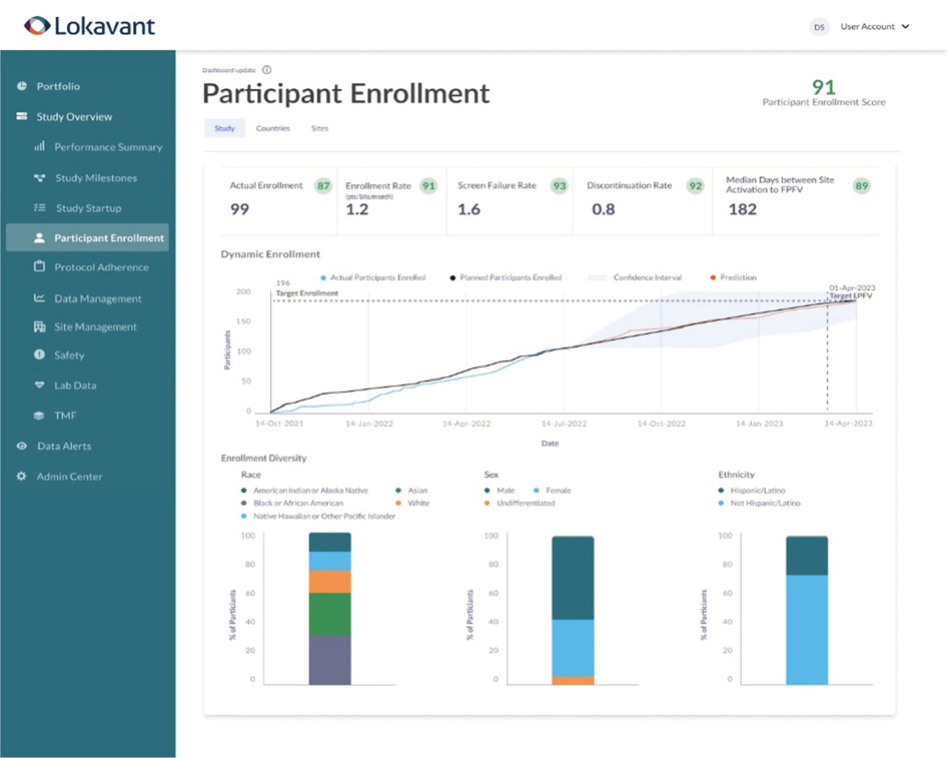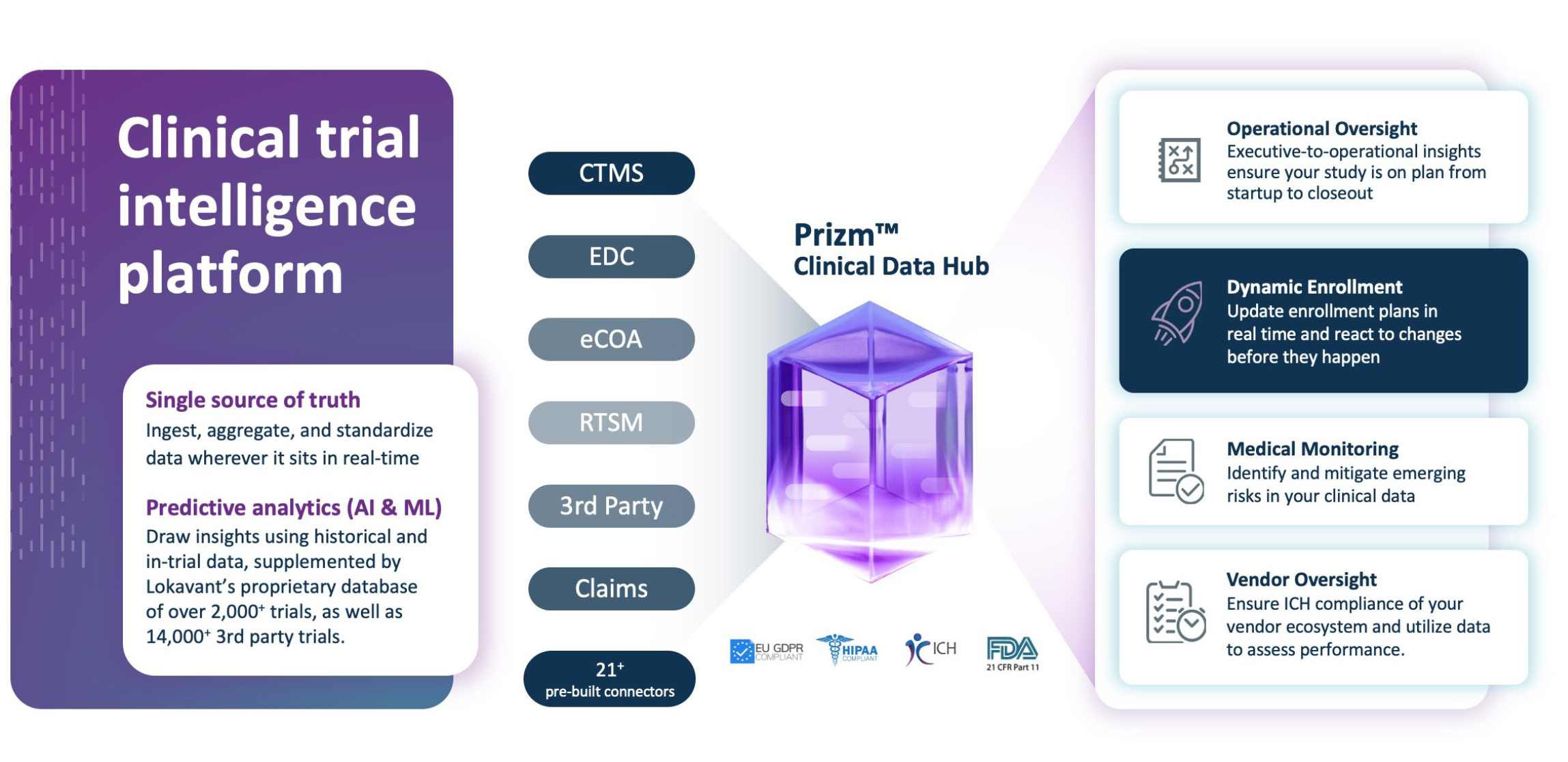 Dynamic Enrollment uses predictive analytics to improve trial performance and mitigate trial risks in real-time
The right data at the right time
In a global, Phase II, multi-center study, Lokavant helped identify enrollment risks in month one.
Data aggregation
& harmonization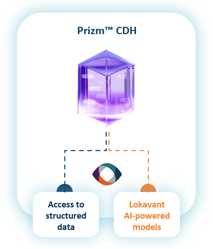 Trial data from source is ingested and harmonized in real-time with Lokavant's proprietary and partner data
Central dashboard for
all study reporting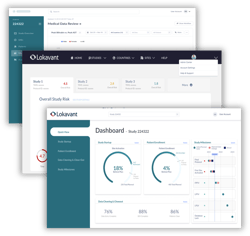 A single, self-service view of real-time study performance with automated reporting and benchmarking


Predictive enrollment
forecasting & risk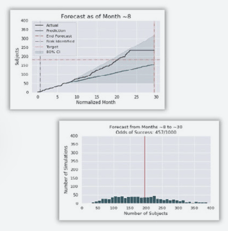 Daily reforecasting of enrollment and site performance is compared against historical performance to provide actionable insights
Features
Answer your enrollment

questions in real-time to get

an updated odds-of-success

What is the chance my trial will hit its recruitment target?

Will I hit my enrollment target with a 90-day extension?

What if I add 5, 10, or 20 more sites? How will that impact my trial?

Key benefits

Real-time enrollment insights
Know if your trial is on-target or at-risk. Compare new study scenarios to understand the impact to your timelines and odd-of-success.

Ensure DEI in your trial
Monitor your DEI plan and ensure your trial is representative to the patient population to meet regulatory compliance.



Why Lokavant
Lokavant's Clinical Trial Intelligence platform offers clinical researchers and study teams solutions to predict trial performance. Leveraging our Clinical Data Hub with over 21+ source connectors and proprietary data from over 2000+ harmonized trials and 14,000+ 3rd party trials, Lokavant can help you design, plan and execute trials more efficiently and give you the confidence to make informed decisions.
Sponsors and CRO's love us








Get in touch
Schedule a demo to learn how Lokavant can transform your clinical trials.