Monitor your clinical trial participant safety trends and profiles across all sources
Medical Monitoring reduces the administrative burden for Monitors and Investigators by providing easy access to ongoing study data through integrated dashboards and analytics.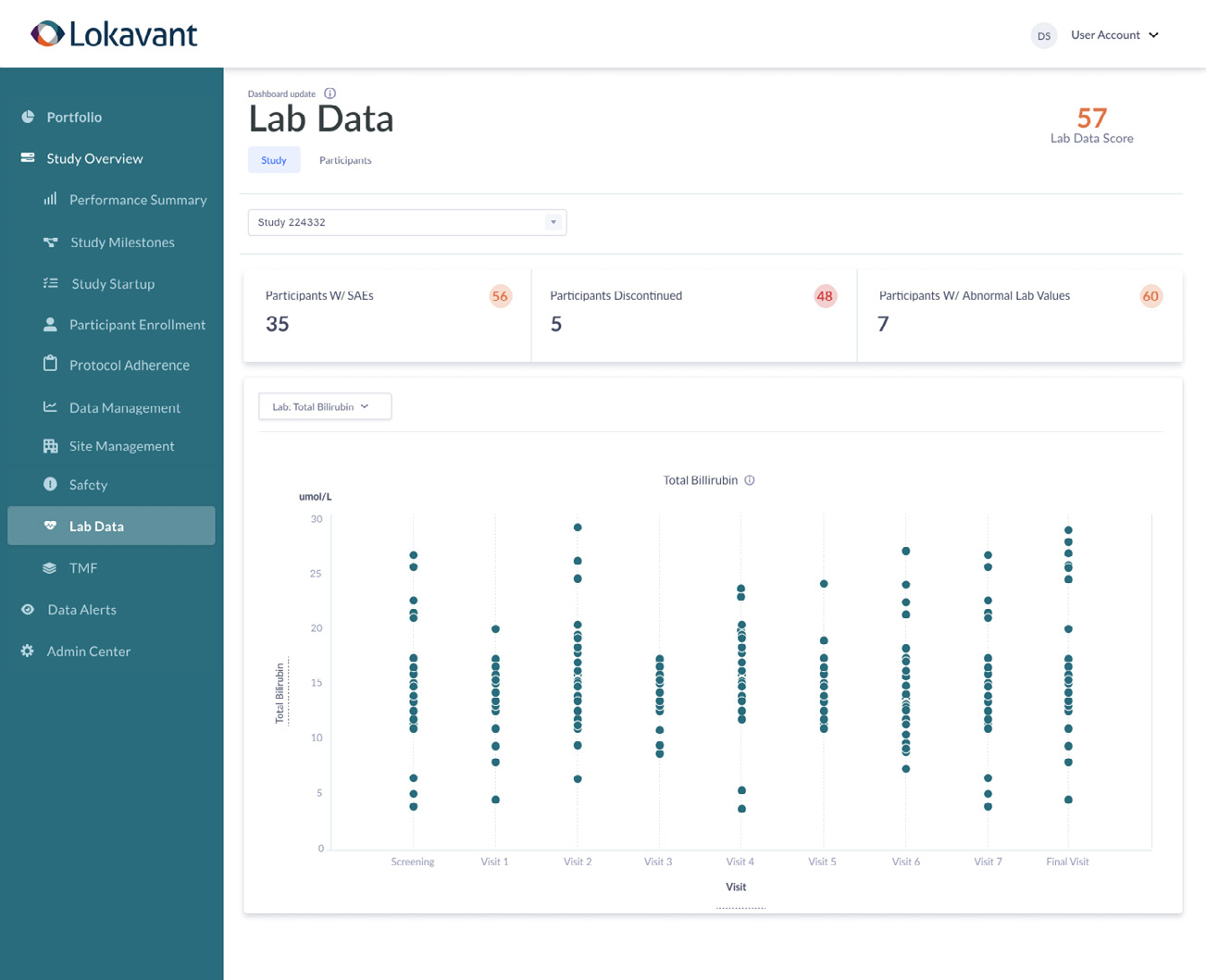 Real-time participant safety
View participant safety data in real-time across all sources through a consolidated dashboard that enables you to quickly monitor safety trends.
Population & participant trending
Quickly assess laboratory results and changes over time from both a population and individual participant perspective.
Participant profile
Assess laboratory data in combination with event data to get a holistic view of participant health.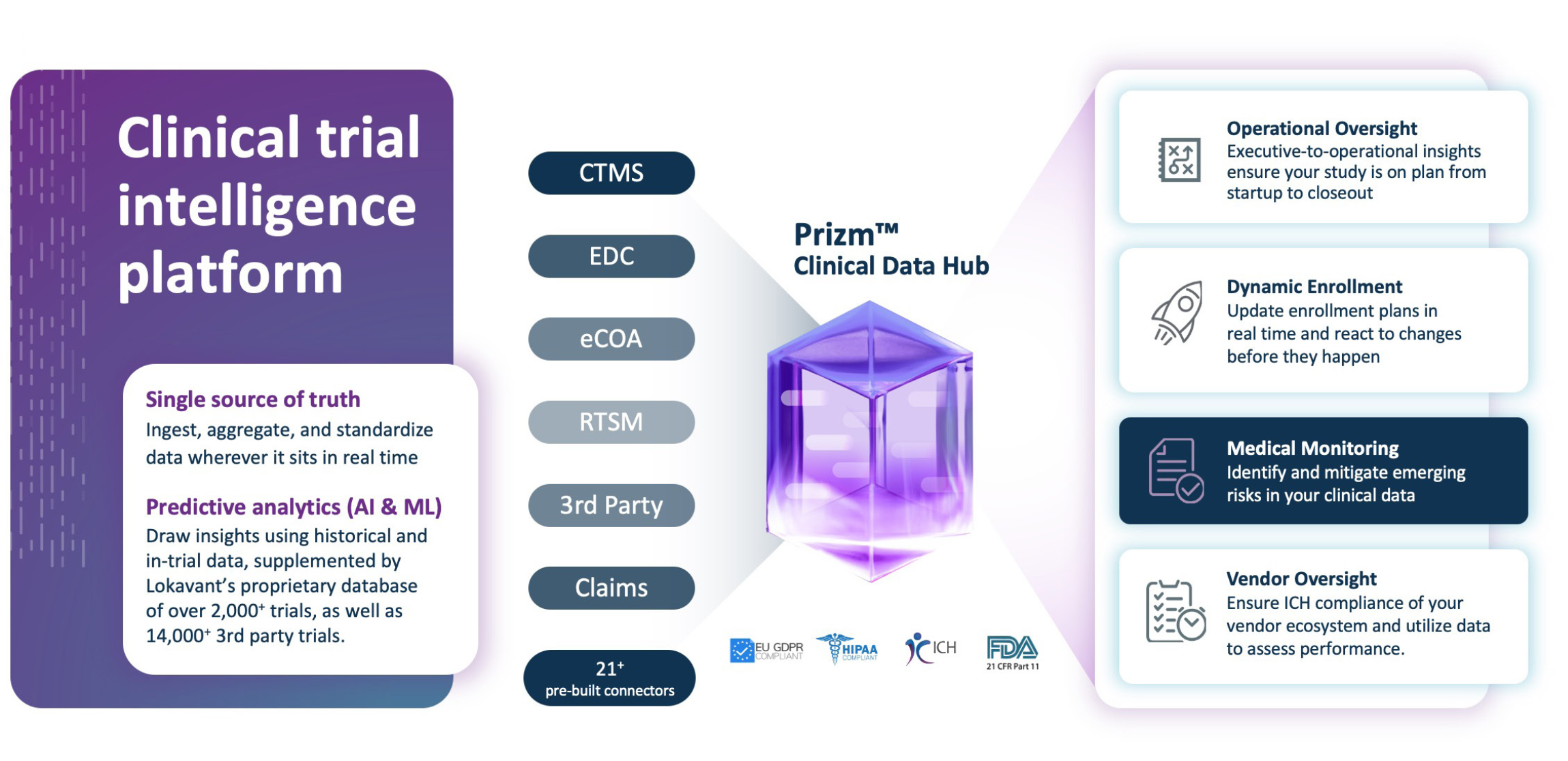 Medical Monitoring helps ensure your study safety and compliance in real-time
The right data at the right time
In a global, Phase II, multi-center study, Lokavant helped a biotech combine 18 source systems into 1 comprehensive study dashboard to track all safety, lab and endpoint data in real-time.
Data aggregation
& harmonization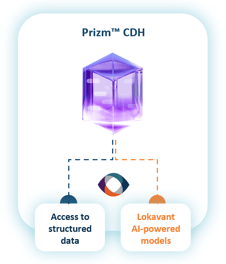 Trial data from source is ingested and harmonized in real-time with Lokavant's proprietary and partner data
Central dashboard for all
study reporting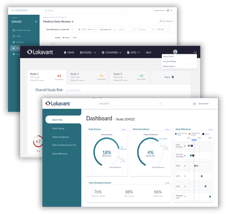 A single, self-service view of real-time study performance with automated reporting and benchmarking


Medical
Monitoring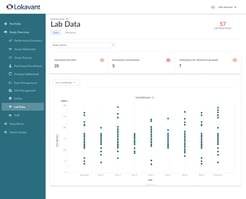 Track, monitor and analyze your trial's safety, endpoint and lab data in real-time and mitigate risks with pre-defined alerts.
Features
Connected dashboards
View all your study operational data through a connected dashboards that eliminates the need for time-consuming manual data aggregation.
Compliance
Ensure compliance with 21 CFR Part 11, and ICH E6 (R2), ensuring your clinical trial data are reliable and secure for regulatory submissions and clinical decision-making.
Safety
Actively monitor AE/SAE rates at study, country and site level views.
Lab Data
View aggregate and participant-specific relevant laboratory values over time to ensure
optimal safety monitoring.
Endpoint Compliance
Actively monitor compliance with primary and key secondary endpoints in real-time to
ensure evaluable participant requirements are being met.
Why Lokavant
Lokavant's Clinical Trial Intelligence platform offers clinical researchers and study teams solutions to predict trial performance. Leveraging our Clinical Data Hub with over 21+ source connectors and proprietary data from over 2000+ harmonized trials and 14,000+ 3rd party trials, Lokavant can help you design, plan and execute trials more efficiently and give you the confidence to make informed decisions.
Sponsors and CRO's love us








Get in touch
Schedule a demo to learn how Lokavant can transform your clinical trials.