Monitor all your clinical trial performance from startup to closeout
Operational Oversight provides you with a single source of truth to monitor your clinical trial performance, compliance, and risk in real-time. Monitor trial progress from startup to closeout, ensuring a successful study outcome.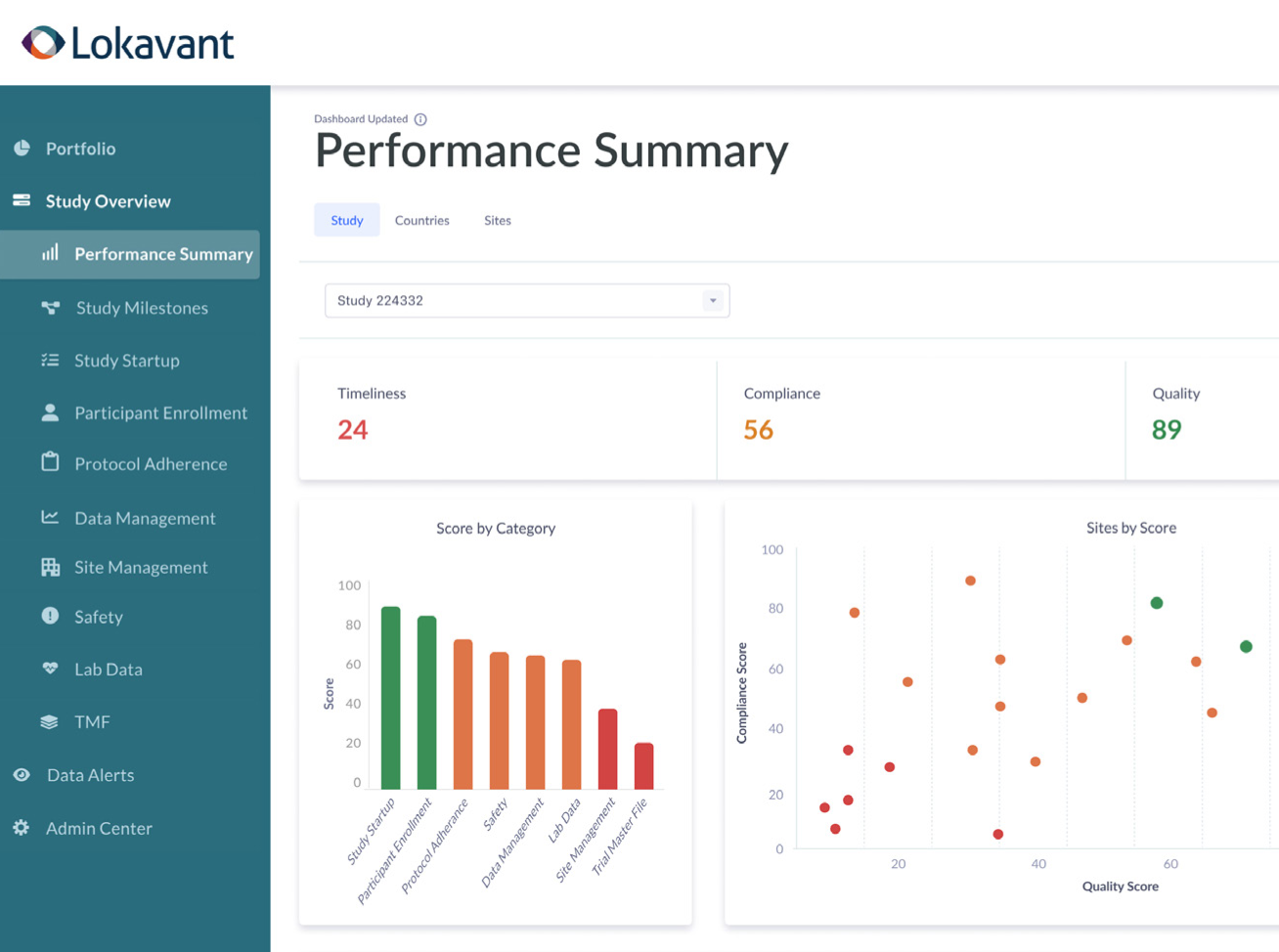 Real-time study health
View all of your relevant study data in real-time through a consolidated dashboard that enables you to be up-to-date on milestones, study progress, and other KPIs.
Increased confidence
Mitigate research risks by identifying and addressing issues as they occur, radically improving trial performance.
Operational efficiency
Benchmark trial performance against Lokavant's proprietary data to optimize your resources and reduce study team burden.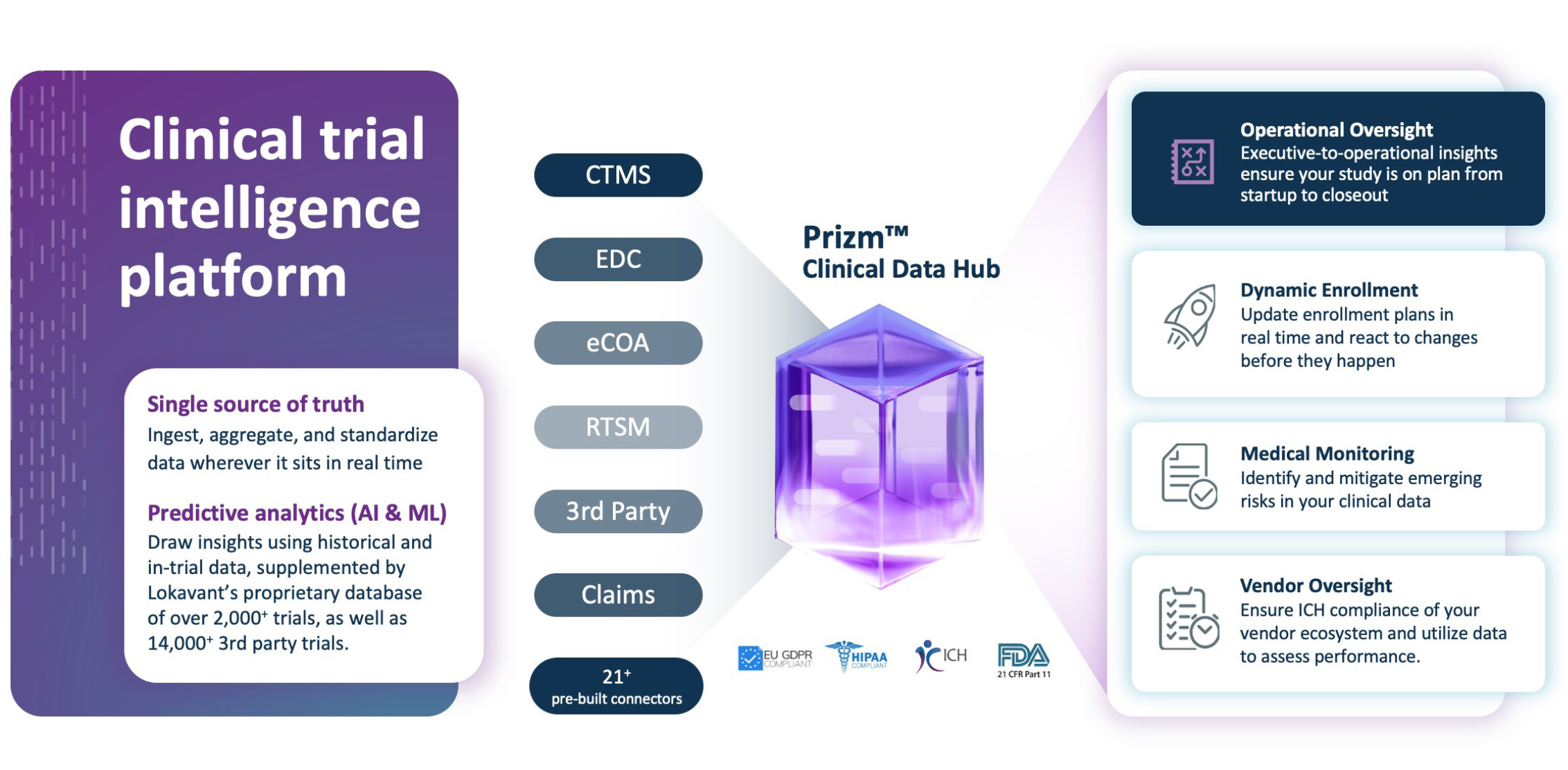 Operational oversight helps improve trial performance and mitigate trial risks in real-time
The right data at the right time
In a global, Phase II, multi-center study, Lokavant helped a biotech combine 18 source systems into 1 comprehensive study dashboard with ability to scale long-term across their portfolio.
Data aggregation
& harmonization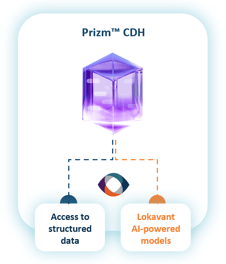 Trial data from source is ingested and harmonized in real-time with Lokavant's proprietary and partner data
Central dashboard for all
study reporting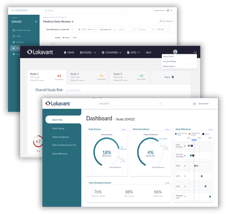 A single, self-service view of real-time study performance with automated reporting and benchmarking


Predictive enrollment
forecasting & risk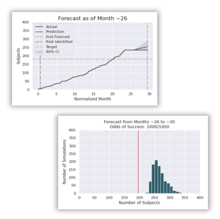 Daily reforecasting of enrollment and site performance is compared against historical performance to provide actionable insights
Features
Connected dashboards
View all your study operational data through a connected dashboards that eliminates the need for time-consuming manual data aggregation.
Compliance
Ensure compliance with 21 CFR Part 11, and ICH E6 (R2), ensuring your clinical trial data are reliable and secure for regulatory submissions and clinical decision-making.
Real-time
data comparison
Determine where your study plan needs improvement and see your combined study data in real time to dig down into country, site, and subject level views.
Configurable
Gain complete control over your research data without compromising security. Turn on-off features and adjust the level of access to customize the dashboards to your specific needs.
Risk transparency
Evaluate study indicators with a color-coded performance system to identify critical risk areas and quickly assess the trial's progress according to plan.
Why Lokavant
Lokavant's Clinical Trial Intelligence platform offers clinical researchers and study teams solutions to predict trial performance. Leveraging our Clinical Data Hub with over 21+ source connectors and proprietary data from over 2000+ harmonized trials and 14,000+ 3rd party trials, Lokavant can help you design, plan and execute trials more efficiently and give you the confidence to make informed decisions.
Sponsors and CRO's love us








Get in touch
Schedule a demo to learn how Lokavant can transform your clinical trials.